Background:
After quite a lot of process reflections and improvements over the last period DXgov has come out a lot stronger and we have a lot of exciting releases coming up. Guilds, of course, being the main one but not only this, as we get the dxvote contracts back from audit we are aiming to have a large release at the end of Q2 also. There are a lot of exciting things down the line and a good period with no major conferences for us to get things shipped.
Goals:
Get both dxvote and guilds sent off to audit
Release guilds leading with swpr guilds - coordinate with swapr and dxvoice

Social media build up educating people around what guilds solves and improves

The aim for the refactor (second stage of the roadmap) is to have it launched by end of Q2 which is around the end of this proposal, so if not launched it should be very close to

UI redesign (efficient reuse of guilds components)
Cache refactor (Modularise, simplify and make faster)

Begin planning governance 2.0 in more detail
Have more discussions and brainstorming around improvements to 2.0, especially regarding on-ramps and aspects other DAOs may find important
Help with twitter spaces educating around governance
Responsibilities:
Managing both production as well as a new beta deployment
Balancing project lead responsibilities with development work
Leading DXvote calls and representing the project in DXdao calls
Finishing current development efforts and laying the groundwork for gov 2.0 according to 2022 roadmap
Coordinating between different teams in DXdao for guilds and feature requests, etc
Managing project and sprints to ensure the team is moving forward in the most efficient and prioritised way to deliver our goals
Constant discussion and thinking through what certain decisions could mean for gov 2.0 and the governance dynamic after&during release
Taking an overall large part in the direction of DXdao
Reflection on last worker period:
Did well:
Development on guilds is coming to completion. We now have the majority of major features complete with just a few final additions.

Smart contract development - With the help of @AugustoL we now have most of the team actively contributing to smart contract development. Improving processes and reliance on one developer as well as being on track to get dxvote and guilds contracts away for audit. Still a way to go but an amazing start.

Reflecting & improving - Coming out of Denver we had a lot of recent changes in contributors to the team I don't think I was working very effectively, feeling a little overwhelmed and scatterbrained. With the help of the entire team, we had incredibly constructive retrospectives on how we work with great suggestions around the availability of information, sprints, discussions and more. After taking time to focus on how to fix this and chatting with other Project managers (thanks @Zett and @0xVenky) I think I have come out more able to manage DXgov and the team has been doing a great job.

DXgov features - There have been some features I had thought out quite some time ago for DXgov's products that could help set it apart from the competition and the iteration and execution of these with the team have been super exciting to see. I really can't wait to demo all of these to you shortly.

Proposal creation UX - The first was an expansion of the ENS ownership idea to more configurations, the main one being a rich data configuration for contracts meaning that we can provide a far greater user experience for people creating proposals than is possible with just the solidity data as a lot of expertise goes into understanding and creating proposals.
Social layer - The next is the social layer of governance that has been long dreamed of by many in DXdao and with the recent recruitment of @CarlB who came to us via Denver's hackathon it is coming soon. A lot of thought, prototyping and design have been put into this coming feature to make it more than just a forum whilst being as decentralised but usable as possible.

Tech planning - The suggestion (I believe from Kenny) to run tech planning sessions was an excellent one and we have had many successful sessions that helped iterate on ideas and spread awareness of future plans. With this way of working we have also started planning in more detail the next step of the roadmap, refactoring. Miro board - Sign up | Miro | Online Whiteboard for Visual Collaboration github discussions - Discussions · DXgovernance/dxvote · GitHub

DXDenver - I think at each conference I get better and better at this and this was no exception. It's always great fun introducing people to DXdao that have no real concept of what real decentralisation actually looks like and what it can do. The hackathon being a huge success and having people come and ask questions on top of what we have built was also super exciting.
Did ok:
Public speaking - I did my first public speaking event in Denver on a panel with @Powers and @AugustoL on governance 2.0. I was pretty nervous but thankful to be on a stage with two veterans. We were pretty rushed for time and I was underprepared but I am excited to doing more things like this and improving over time. I was also on a panel for swarm's online hackathon speaking about governance with some of the most well known early people to the DAO space including Matan, Griff Green and more. Most of the topics went very philosophical but it was a fun experience.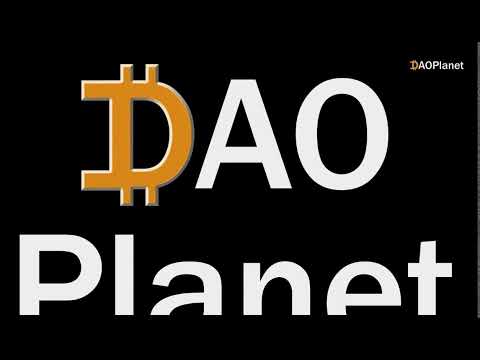 DXloan idea - Not made public anywhere but I was working on a proposal for an under collateralized loan for contributors using REP and vested DXD. This is something we have talked about previously but never really moved much with due to it being quite difficult. For now, I think I'm putting it on hold for a variety of reasons but it was a good experience building a proposal and getting great feedback on it.
Could have done better:
Transparency - So far guilds have still very much been under wrap with the extent of what others see being the designs at most. Of course, being fully transparent isn't super simple when the product is being built from the ground up but I think it's around the time now when we should be getting more feedback, especially as the UI will be reused for DXvote.
Onboarding - Although our two new developers, @CarlB and @vangrim, have been doing an incredibly good job I don't think I can take much credit for it. Partially bad timing with EthDenver as well as me just being a little distracted and unprepared for onboarding more people. There is a lot more I can do to better prepare for future onboarding (although we should be good resource wise for a while).
Timeframe: 2 months
Compensation: Level 6
Salary -
I am planning on setting up a company in Portugal possibly some time in this worker proposal period and so will update with details if this happens.
1st month -
$8000 DAI
$6000 DXD
0.1667% REP
2nd month:
$8000 DAI
$6000 DXD
0.1667% REP